Owner & Practitioner- With Barbie, you don't have to come with your ducks all in a row, she will meet you exactly where you are, even if that means duck-less.
Barbie Atkinson's philosophy is inspiring change in honoring autonomy while enhancing strengths. Helping with ambivalence regarding changing behaviors and tapping into your own wealth of inherent motivation.
Barbie Atkinson is a bilingual psychotherapist and licensed professional counselor. She founded Catalyst Counseling to offer clients a chance to really feel seen, heard and ask them questions they hadn't considered before. Not your Mama's therapist. Her One-Size-Can't-Possibly-Fit-All approach is refreshingly human and personal. She brings curiosity to each assessment and has helped a wide breadth of clients. She enjoys working with tweens, teens, young adults, adults, couples and families.
For over 15 years, she's helped clients in such places as Baylor and University of Texas community clinics, probation offices, various community agencies and schools, research studies through Human Behavior and Research Institute at University of Texas, University of Houston's Center for Latina Maternal & Family Health Research, online, and in private practice. She holds an M.S. with dual specializations in Mental Health Counseling and Marriage and Family Therapy from Barry University and a B. A. in Psychology from Florida International University.
The theories that inform her group practice include: Cognitive Behavioral Therapy (CBT), Solution Focused Therapy (SFT), Motivational Interviewing (MI) and the TransTheoretical Model (TTM). TTM is a process by which she assesses the client's readiness to change, provides strategies to move forward, and guides the client through the inevitable trials and errors of getting out of their comfort zones and approaching the same old problems with new solutions. We create this space within the comfort and confidentiality of her office.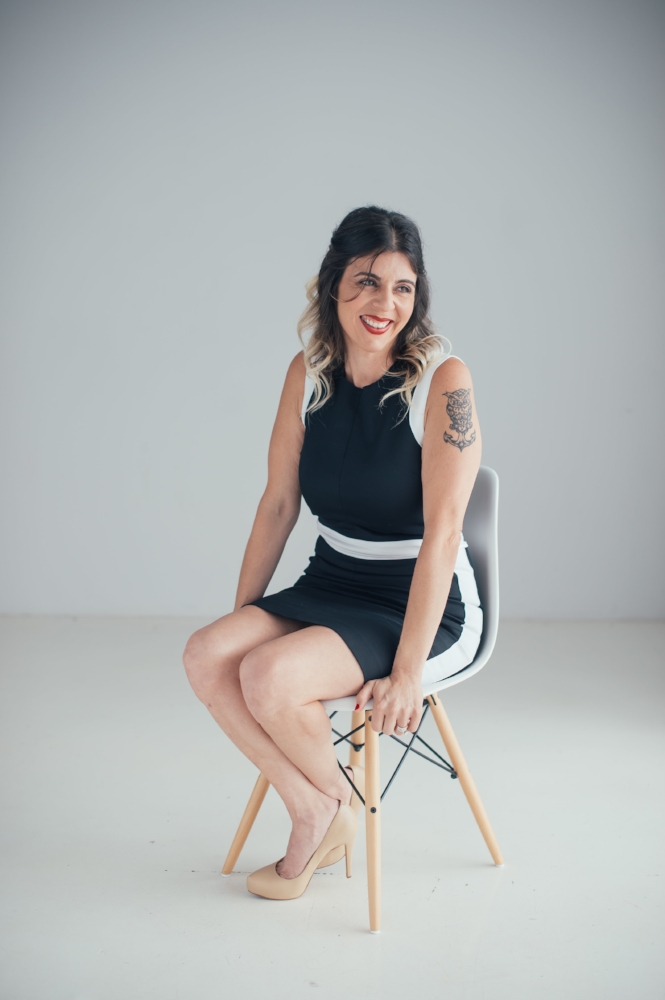 "You are the expert of your own life and with that, you and I create a partnership and it is the foundation of our therapeutic alliance"- B.A.
Julie enjoys working with women going through difficult life transitions – new job, baby, partner, living arrangements, loss, etc. She wants to listen and help you sort through the muck. She helps women become more present and powerful in their lives.
Are you a woman who feels like something's missing in your life, or in you? Do you sometimes put your needs last or minimize your problems? Maybe you're hard on yourself too. Do you treat your friends better than yourself? Do you consistently get in your own way? Drinking too much, eating too much, not sleeping enough? You feel like you SHOULD be happy because you've got it all in life – the job, friends, and family - but still feel like something is missing? Are you tired just going through the motions and not really feeling here?
Do you ever feel that somewhere along the parenting path you lost yourself? Maybe your relationship has suffered? Or you find yourself feeling resentful, short tempered, distant or just plain tired?!
Whatever brings you to counseling, Julie Stryker will work with you one-on-one to support you in feeling better. This is about your life, your story and your path to wellness.
Julie Stryker is a Licensed Professional Counselor in the state of Texas with a Master's Degree in Counseling from the University of Houston and a Liberal Arts Degree in Psychology and Spanish from the University of Texas.
"…for those of you seeking clarity, I would be honored to help you navigate the path back to you.
You deserve to recognized and love who you see in the mirror."
-JS
Rachel Bailey, ncc, LPC Intern (Supervised by Meredith Riddick,LPCS, CEDS)
Rachel joins Catalyst Counseling to be able to connect with children in play therapy and offer them a safe space to explore and work through their anxiety, aggression, disruptive behaviors, and past trauma. Rachel particularly connects with Highly Sensitive Children who are struggling to contain the BIG emotions of life and struggling with self-esteem, bullying, and self-doubt.
Rachel Bailey is a Licensed Professional Counselor Intern specializing in the treatment of eating disorders, couples counseling, play therapy, and trauma. Rachel's approach to counseling is rooted in trusting her clients. With Rachel, you will be treated as capable and deserving of reaching your goals, and her job is to listen and support the strength and courage you already have inside you.
Rachel is active and engaged in the therapy process, and will walk alongside you to face your challenges and fears. Because she's naturally playful and fluent in emotions. With her sincerity and warmth, Rachel will help you create a new story of hope and healing through a brave tenacity of love toward yourself and your strengths.
Rachel has worked in Clinical Mental Health Counseling for 7 years. She completed her undergraduate degree in Psychology in 2012 and earned her MS in Counseling in May 2017 from the University of North Carolina in Greensboro, NC. She has worked in outpatient private practices, partial hospitalization programs, and residential treatment centers with children, teens, adults, and families.
"Perhaps, what you want to become is waiting behind what you need to unbecome."
- R.B.